Gain of Function: NIH Funding appears to be confirmed, contradicting Fauci testimony under oath
#ExposeFauci
Project Veritas is reported to be in pocession of an official document which shows that EcoHealth Alliance approached DARPA in March 2018 seeking funding to conduct gain of function research of bat borne coronaviruses. The proposal, named Project Defuse, was apparently rejected by DARPA over safety concerns and the notion that it violates the gain of function research moratorium.
According to the reported documents, NIAID, under the direction of Dr. Fauci, went ahead with the research in Wuhan, China and at several sites across the U.S.
Further information can be found in the below Veritas Project Report!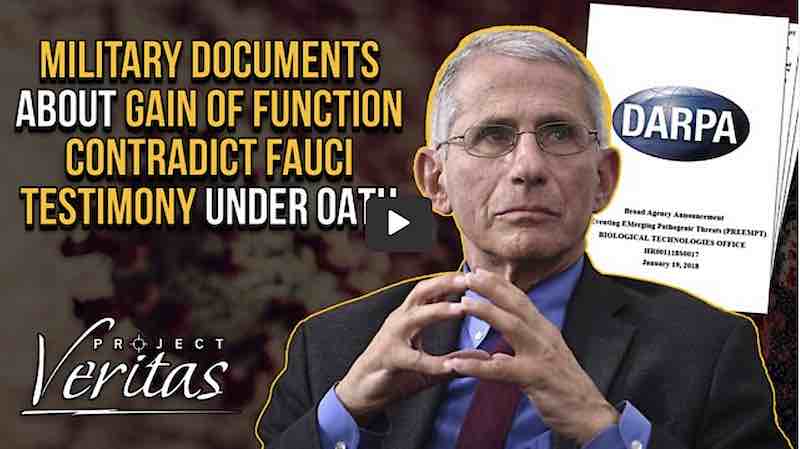 Click above image to be taken to this report (opens in a new tab/window).